Upcoming Events

DIBELS & Galileo End of Year Testing

1st Grade Field Trip

May 2 - 10

Tues, April 23

6th Grade Field Trip

Mrs. Begay's 3rd Grade Field Trip

Thurs, Apr 25

Fri, Apr 26

7th Grade Incentive Field Trip

Pre-K Field Trip

Mon, Apr 29

Tues, Apr 30

Kdg Field Trip

Mrs. Slick's 3rd Grade Field Trip

Tues, May 7

Fri, May 10

8th Grade Field Trip

8th Grade Banquet

May 11-15

Mon, May 20
End Of The Year Promotion

Kindergarten Promotion

8th Grade Promotion

Tuesday, May 21, 2019

Thursday, May 23, 2019

TBA

10 AM
---

Our elementary school has dedicated teachers that implement data-driven instruction using up-to date common core aligned programs, such as Reading Wonders and My Math/Glencoe Math. We also have a Three-Tier model intervention system for Math and Reading. The elementary also has an award winning 21st Century Program as well as the parental involvement program "Growing in Beauty" under the Navajo Nation Early Intervention Program for ages birth to 3 years old. The athletic department has been given a newly remodeled gym and classrooms have been enhanced by technological devices to support effective instruction across all content area.
WHAT WE OFFER:
Smaller classes (max students in each class: 24)

Navajo Immersion Classes (Cultural Awareness, Dine Language & Art classes)

21st Century Program (CCLC) (Afterschool Enrichment Programs, SMASE, Pee Wee Sponsored Sports)
Athletic Program (Volleyball, Track & Field, Basketball, Cross Country & Pee Wee Basketball)

Chess Club

Core subjects (English Language Arts, Science, Math, Social Studies, Navajo Classes)

Algrebra I course

CTE/STEAM Program

Talented & Gifted Program

Physical Education/Health

Civil Air Patrol Program for grades 5 - 12 (Flyers are available in Front Office)
Residential Hall for grades 1 - 8.
---
Enrollment
Enrollment will be open the first two weeks of each semester.

First Semester: August 6, 2018

Second Semester: January 8, 2018
PRE-K/KDG Our process for Pre-K & Kindergarten is distinct from any of our higher grade-levels. There are separate eligibility requirements that must be considered, including special Pre-K/KDG Immunization requirements, and the assessment test (placement into either Pre-K or Kindergarten). All new Pre-K/KDG students must be 5 years old on or before December 30, 2018.
TRANSFERRING 1st - 8th GRADE Students will need to have all required documents, withdrawal form and last report cards.
Click here to be directed to our STUDENT REGISTRATION for more information and download forms.
---
Monthly Calendar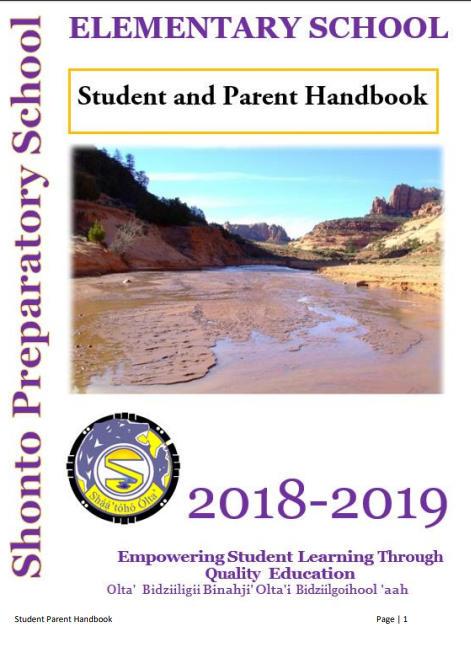 2018-2019 SY Student/Parent Handbook

17-18 K-8 Assessment Testing Calendar
Parent Advisory Committee (PAC)