Shonto Preparatory Schools Growing In Beauty Home Visitation Program and Ellie Star, LLC promotes literacy through fun activities for children birth to 5 years of age. As well as each child participating receives a free book through the three rivers educational foundation, and First Things First - Navajo Nation Division. As a partnership with local chapter offering their meeting hall to meet in a safe and inviting environment also. Have a Glorious and Productive Day! If you have any question please call 928-206-9276.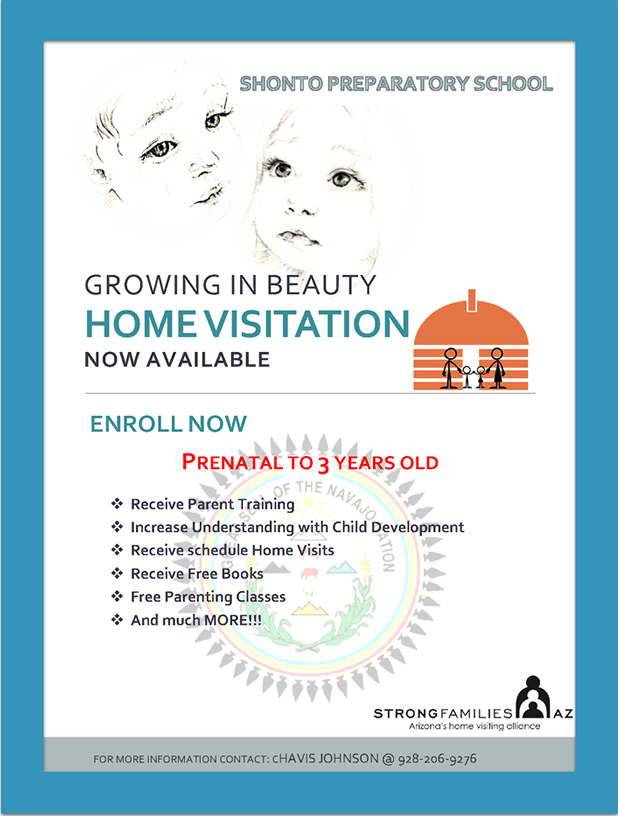 We are located in the
Central Building, next to
Transportation Department.

Hours:
Monday - Friday
7:30 AM to 4:30 PM

Chavis Johnson
Parent Educator
928-206-9276