Shonto Preparatory School in partnership with parents, can directly affect a child's academic achievement. Every quarter the school will send academic and attendance progress reports home to parents. During the 1 st , 2 nd , and 3 rd quarters, a mid-quarter progress report will also be sent home. Parents/guardians are welcome to contact the school during school business hours, 8 am to 4 pm. The parent can also call to schedule an appointment with their child's teacher during that teacher's prep period, or to arrange a meeting after school hours to meet with all of a student's teachers.


| | |
| --- | --- |
| ü | Maintain a reliable phone number listed with the school at all times |
| ü | Attend scheduled appointments scheduled with the school |
| ü | Attend regularly scheduled parent-teacher conferences |
| ü | Help enforce school attendance and student discipline standards |
| ü | Participate in the school Parent Advisory Committee |
| ü | Build a strong parental involvement through coordination, technical assistance, and other support by implementing effective activities to improve their child's academic performance. |
Thank you for volunteering to attend our Parent Committees. These committees will be an integral part of implementing our district's strategic plan by analyzing how we communicate with families and how we can improve our student's success through partnerships with parents and community. Our hope is that we will have productive, honest conversations about these topics and use them to plan, make recommendations and implement positive change across the district.

Meetings will be held in the K-8 Library for P.A.C and HS Cafetorium for I.E.C. Snacks will be provided at every meeting.

Upcoming PAC/IEC Events
---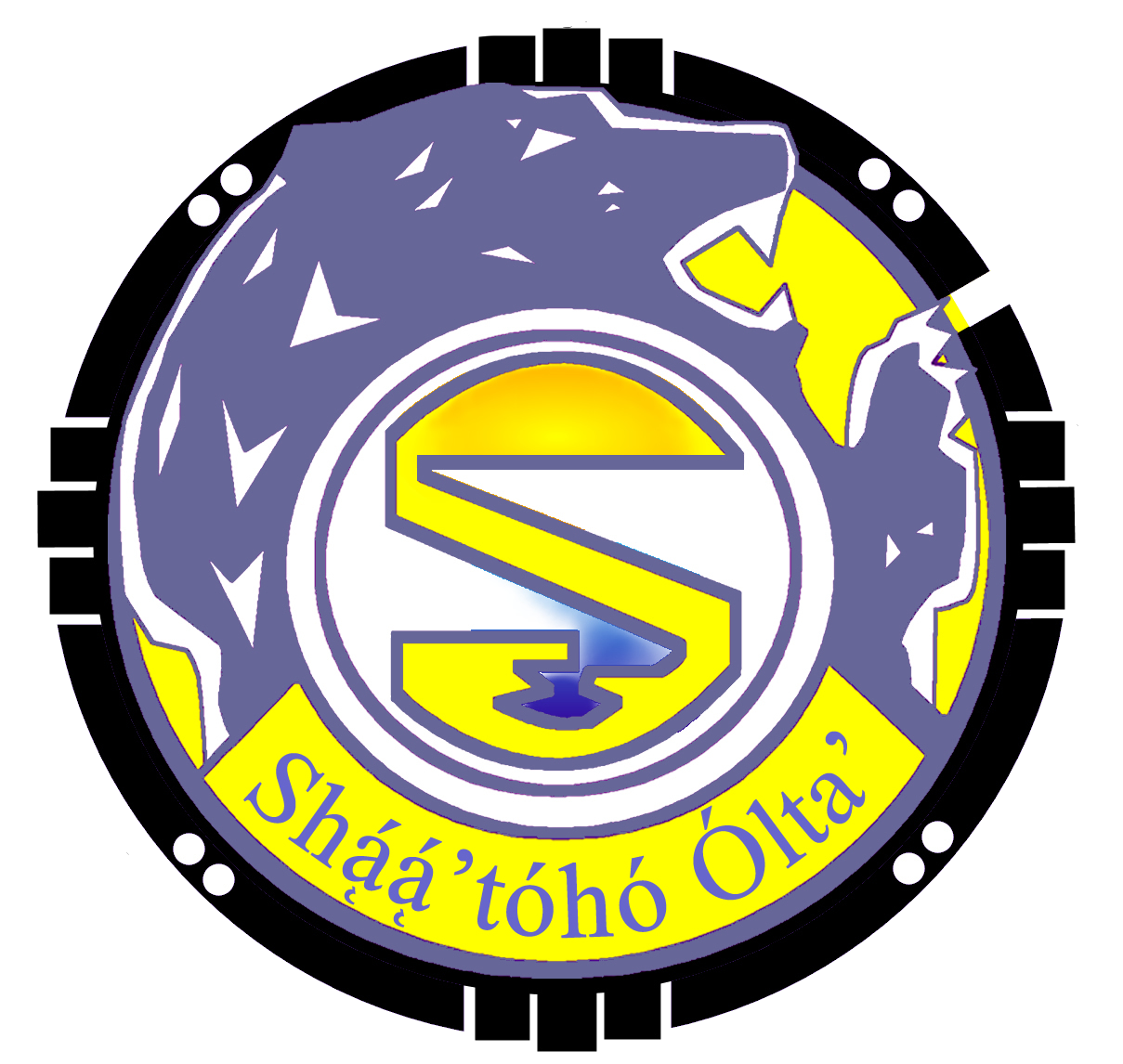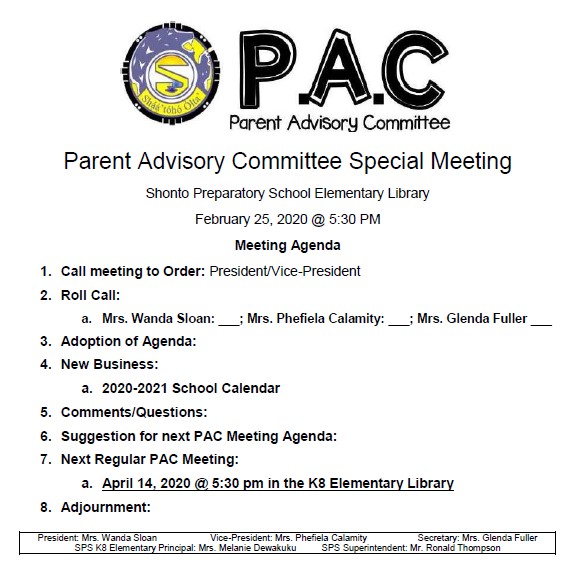 PAC Meeting
Special PAC Meeting
Tuesday, February 25, 2020 @ 5:30 PM
K-8 Library
IEC Meeting
Wednesday, February 12, 2020 @ 5:30 PM
High School Library
PARENT ADVISORY COMMITTEE (PAC) BOARD MEMBERS
Wanda Sloan, President
Phefiela Calamity, Vice President
Glenda Fuller, Secretary
INDIAN EDUCATION COMMITTEE (IEC) BOARD MEMBERS
Linda Tsinnijinnie
Nana Laughter
Leander Laughter
IEC Meeting Schedule/Agendas
Parent / Student Handbook
The Student and Parent Handbook, developed in partnership with school administrators, teachers, parents and students, is distributed to each student. Parents and students are required to sign and return the "Student & Parent Handbook Acknowledgement" page to your child's teacher. It is important that you and your student become familiar with the content in the handbook.
21st Century Program (After School Enrichment)
We are offering a variety of activities through 21st Century Community Learning Center (21st CCLC) program this year.
We are excited to be able to offer our students this opportunity to receive help with their academic achievement and to benefit from the enrichment activities and take advantage of extended library hours. We will have enrichment instructors and certified teachers available to work with your child from 3:30-5:30 pm on Mondays through Thursdays every week except on days when there will be mandatory K-8 staff meetings or bad weather days.
Your child will be riding the late bus home, walking back to the dorm, or walking home after each session. Your child will also be eligible to receive a healthy snack. If you have any questions about the program, please contact Orleta Slick at ((928) 672-3558, ((928) 209-1928 or visit the 21st Century Program Office located across from the elementary library.
Following are some activities we will be offering. We will be adding more as we fill other positions.
Extended Library Hours [K-8]
Enrichment (academic activities and homework help) [K-8]
Keyboarding [grades 2-8]
Physical activities (walks, hikes, biking) [K-8]
Navajo Language (reading, writing, conversation) [K-8]
Dance Club (modern and international) [K-8]
Saturday Math and Science Enrichment @ NAU [middle school only]
Orleta Slick
21st Century Program Coordinator
P: 928-672-3558
C: 928-209-1928
Located across from the Elementary Library
Calendar and Permission Forms