Online Forum for SPS Parents and Community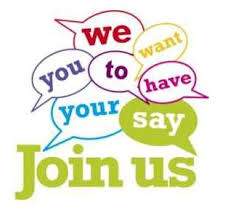 ---
August 12, 2020
Dear Parents/Guardian,
As we diligently prepare for the upcoming school year we are faced with several challenges that will hinder us starting school on August, 17, 2020. All our student devices have arrived and are currently being programed and imaged. We are awaiting for a confirmed schedule for the installation of Wifi hotspots to be mounted to our school buses. Teachers are working hard at learning their instructional platforms and creating asynchronous lesson plans for the students. Once these tasks have been completed, we will start to schedule student/parent/guardian training on the laptops and learning platforms as well as issuing out the student devices. On August 7, 2020 the Shonto Governing Board approved for Shonto Preparatory Schools to utilize the Option 2 Academic Calendar which has a
school start date of August 31, 2020
.
Communicating the re-opening plan and hearing directly from Parents and Guardians is very important. Therefore, I have scheduled a couple of online forum sessions for Parents and Guardians. This one-hour online forum is to communicate the re-opening plans and provide Parents and Guardians the opportunity to ask questions. Please select and click on the date that you would like to join the Online Forum.
• Wednesday, August 19, 2020@ 6:00pm-7:00pm (Family and Community)
• Thursday, August 20, 2020 @ 6:00pm – 7:00pm (Family and Community)

Dial by your location: 1-669-900-6833 US
Meeting ID: 907 410 7519
Passcode: 918421

Thank you so much for your patience as we continue to prepare for the upcoming 2020-2021 school year.

Sincerely,
Melanie Dewakuku
Interim Superintendent
Shonto Preparatory Schools