Online Learning, 8th Gr Promotion and HS Graduation.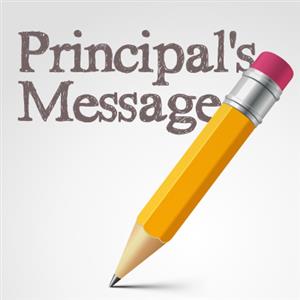 ---

June 16, 2020
Dear Parents,

We hope this letter finds you in good health and in good spirits. Arizona is opening up and we are seeing more people trying to move forward from this pandemic. The school has recently sent out a survey to understand the feelings and points of view of our parents for the upcoming school year. The data we collected indicated that the majority of parents and staff do not feel comfortable returning to school in the Fall. Therefore, Shonto District has decided to plan for online learning.
Online Learning
All students will remain home and continue their education through virtual instruction. The school is preparing for the beginning of the school year. We plan to have our classes online. Teachers are currently taking courses to better understand how to prepare and present lessons online. Plans are underway to help students who may not have internet access nor the proper technology.
High School Graduation
The safest situation for our community is to celebrate our Senior class through a virtual graduation. If we continue to delay the graduation, many of our Seniors may not be available. Therefore, we are asking each Senior to send in three pictures- a selfie (informal), Senior picture (formal), and something that shows their hobby. We are also requesting students provide us with their first two clans and their future plans. Send to cgrass@shontoprep.org by June 19th and we hope to air this commencement ceremony June 26th at 10am on the school website. If you would like a hard copy please contact Ms. Grass and that will be mailed to you.
Eighth Grade Promotion
Staff members are on their summer break, so we are still coordinating plans for the Eighth Grade Promotion. Plans are to have a virtual recognition of our Eighth Grade students. More information will be forthcoming.
Have a great week,
Marlita Haviland
K-8 Interim Principal
Cheryl Grass
High School Principal