09.09.21 Parent Letter from Principal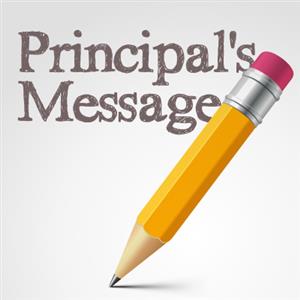 ---
September 9, 2021
Dear Parents and Guardians,
We have returned to hybrid classes. We welcome students back to class. Wednesdays will now be remote for all students. The teaching staff will be meeting on Wednesdays during this time and also have some additional time to meet with students virtually.
There is now a "mail" box in front of the school. Work can be dropped off in the box when the school is not open.
Please remember that school is five days a week, whether at home or in the classroom. For students who are remote five days a week, it is very important to remember that students need to join the synchronous lessons provided by the teachers. If you are not able to do that, then access the lesson recording on Schoology or request a jump drive from the teachers. If the student is not able to access the lesson to check in, please check in via text or call the school to check in.
Parents, please remember to check your students before getting on the bus. If the student is ill, please keep him/her at home until well.
We have initiated layers of protection for our students and staff members.
Touchless hand sanitizer at the classroom door
Touchless paper towel and soap dispensers
Temperature check – bus and front door
Mask mandates
Social distancing
Plexiglas dividers
Air purifiers
While at home, continue to get assignments turned in via Schoology, picture text, or print and turn in on a regular basis so students do not get behind in their work.
Thank you parents for supporting your students to check in each day and continue to work on their assignments.
Sincerely,
Mrs. Marlita Haviland
Interim K-8 Principal