EdTech/Informational Technology
Hours of Operation:

Monday to Friday
(excludes holidays, intersessions and/or summer)


7:00 am to 5:00 pm.
Located in the Administrative Building.
Please submit a SchoolDude request for all technical assistance.
Director of Educational Technology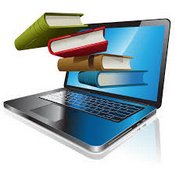 Computer & Laptop Request
Please use Google Chrome (browser) when accessing this site.
Use the form to request a computer lab, a Laptop Mobile Cart, a video Recorder, Camera or zSpace:
We have:
• 3 Mobile Laptop Carts
• 6 Video Recorder / Camera
• 3 Mobile zSpace
• 1 Computer Lab (Central Building)
You can now view the calendar for availability. If you have any questions, please do not hesitate to email Bonnie Johnson.