Hours of Operation: Monday - Friday 7:00 am to 5:00 pm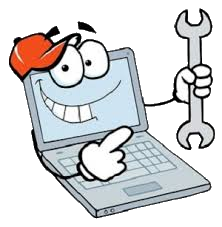 Please submit a SchoolDude request for all technical assistance.

Hours of Operation: Monday to Friday 8:00 am to 5:00 pm.
If you would like to meet prior to 8:00 am or after 5:00 pm, please send me an email and I can make arrangements to meet.
Bonnie Johnson
Director of Educational Technology
Telephone: (928) 672-3547
Email: bjohnson@shontoprep.org
A few handouts to help you in your classrooms, more to come!

UPCOMING EVENTS:
Monday, March 6 and Tuesday, March 7, Cheryl Grass and Bonnie Johnson will be providing a Professional Learning on zSpace. It's an Introduction Training for those who missed out on February 25th zSpace Professional Learning. Come and have fun while you are learning how to incorporate zSpace into your curriculum. *Please check your email for the agenda and your schedule time/date.
Requests for Computer Lab / Mobile Cart / Video Recorder / Camera / zSpace
Please use the following form to request a computer lab, a Laptop Mobile Cart, a video Recorder, Camera or zSpace:

We have:
• 3 Mobile Laptop Carts
• 6 Video Recorder / Camera
• 3 Mobile zSpace
• 2 Computer Labs (Central Building)
You can now view the calendar below for availability. If you have any questions, please do not hesitate to email Bonnie Johnson at bjohnson@shontoprep.org.
E-Rate RESOURCES