PARENT/STUDENT PORTAL
Not yet signed up?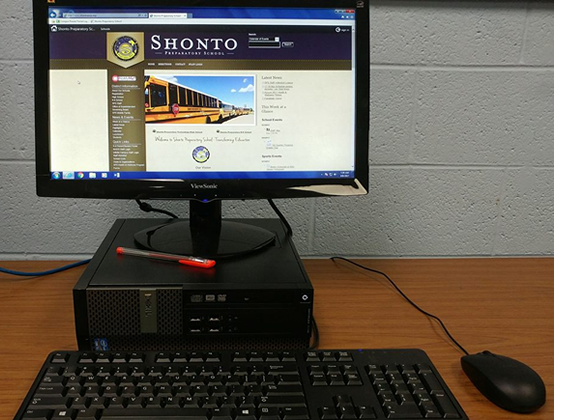 Parents/Guardians
What is the Campus Portal?
Infinite Campus is our tool for parents and students to access instant, online, timely andInfinite Campus Logo secure student information. Class schedules, assignments, attendance, discipline, course registrations for next year, report cards and transcripts. Campus Portal is a means to further promote educational excellence by enhancing our program of communication with parents and students.
To gain access simply send an email requesting Parent Portal access to your school's Registrar or stop by the Registrar's desk and request for your Campus Portal Activation Key.
Using the GUID/Activation Key to Create Usernames and Passwords
The Activation Key is only needed the first time the users access the portal. After that, the activation key will not work and the username that was created should be used to log into the Portal.
Go to the Campus Portal Login (see links above)
Under the First time using Campus Portal? "If you have been assigned a Campus Portal Activation Key" choose Click Here. This option is only used the very first time the portal is accessed.

The Click Here link will display an Activation Screen. Enter the 32 character activation key provided by your school.

Click the Submit button. The activation key will be verified, and when approved will display a screen to create the User Name and Password.
Enter a User Name. It is best to use an alphanumeric (letters and numbers) user name.
Enter a Password. Again, it is best to use an alphanumeric (letters and numbers) password that is at least (6) characters long.
Enter the password a second time in the Verify Password field.
Click the Create Account button. This will create the username and password. The username and password will be verified, and upon approval the portal account will be created. Use the Click Here link on the account creation page to enter the user name and password to access the Portal information.
After the activation key has been used to create a portal account, it will no longer be valid. Users will subsequently log in to the Campus portal using their unique User Name and Password.
Once verified you will be assigned your activation key. You will need to first sign up using a desktop computer. You are welcome to stop our school's library to use a computer. Once you successfully logged in, you may download the mobile app for your phone.
Campus Portal Password Reset
You will need to contact the school's Registrar to reset your password.
Students
Stop by the Registrar's desk for your login and temporary password.